Bring the possibility of film closer to your daily life.
Functional liquid
crystal film(PDLC)

Instant light control feature (ex. transparent to opaque) enables you to change your environment to various scenes.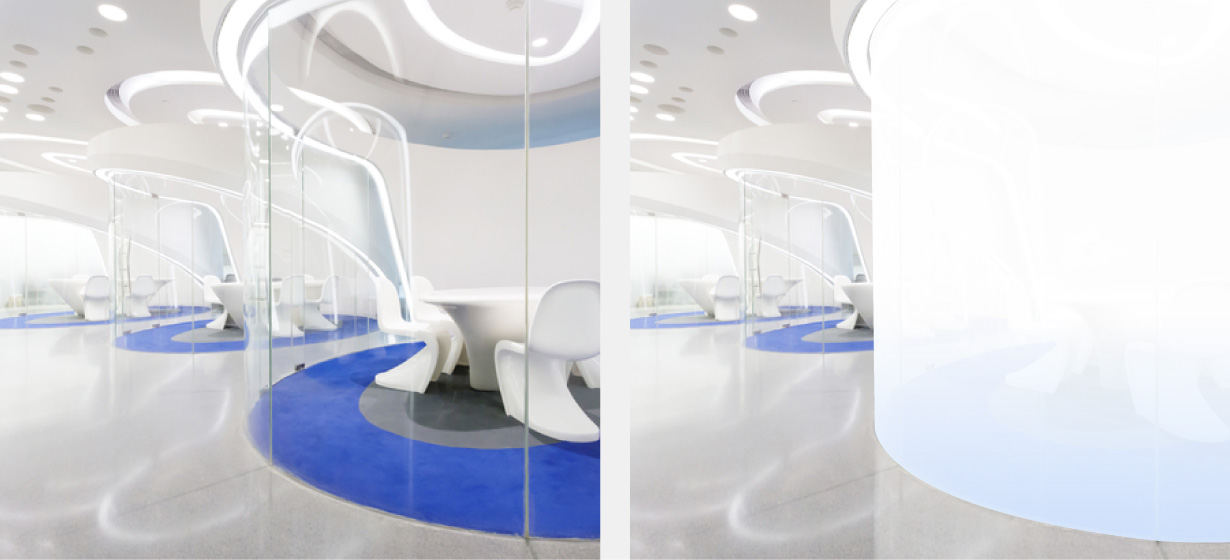 Light・Thin・Heat insulation, it's all in the innovation.
Using electricity, PDLC film can change instantly from transparent to opaque. With the click of a button, you can have your own private space, and transform your home into your own unique design which is also thermally insulated. Using the video projector, you can create your own exotic scenes and screens using different mechanisms to revamp your office, private clinic, studio, exhibition hall, showroom, or automatic door.









You can create
your own personal
open space with the
click of a button

    

By adding depth to your space, make your wall the next generation .

Screen projection
is possible

    

Using the various applications, you can not only see the video projection from the inside but the outside as well.

The film can be
modified or cut into
any shape you like to
adapt to various
environments

    

With about a 0.1mm thickness, you can cut the film as you like and stick it easily to the existing glass.

The film sheet
even sticks to
curved surfaces

    

It can be modified in various ways to fit either flat, curved, or cylindrical shaped surfaces.